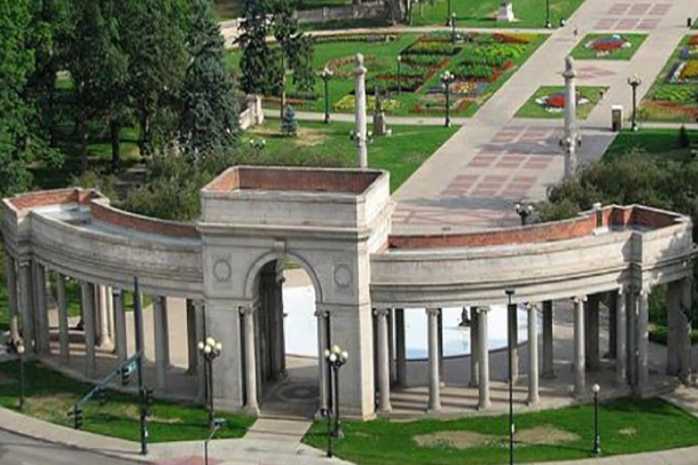 Mayor Robert Speer came to Denver as a tuberculosis patient in 1878. While the city was thriving it was also ugly. Speer visited the White City at Chicago's World Fair in 1893. During Speer's three terms as mayor, 300 miles of streets were paved, sandstone sidewalks were installed along with granite curbs. A 12000 seat auditorium, at the cost of $650,000, was opened where free Sunday concerts were held. The auditorium hosted the 1908 Democratic National Convention. In 1909. Denver Municipal Facts started publication announcing the newest improvements to the city.
Speer especially loved the parks system developped during his terms in office. The parks were landscaped; benches, playgrounds, fountains and drinking fountains were installed, the latter part of the temperance movement. Children were encouraged to play in the fountains and there were no Keep Off the Grass signs like in New York City's Central Park.
Speer patterned Denver's Civic Center after the Chicago World Fair's Court of Honor. While the Civic Center became a seedy area by the 1940's, surrounded by bars and strip joints, it was cleaned up by the 1950's when the Denver Public Library and Denver Art Museum were built there.