"The lakefront belongs to the people. Not a foot of its shores should be appropriated to the exclusion of its people." (Daniel Burnham)
The World's Columbian Exposition of 1893 held in Chicago helped spark America's City Beautiful Movement. Architect Daniel Burnham planned the Exposition grounds, featuring the White City, and known for its grand boulevards, classical building facades, monuments and lush gardens. His style, Classicism, was adopted for the next 15 years in cities like Washington D.C., Cleveland and San Francisco. For more information about The World's Columbian Exposition, visit
http://alinefromlinda.blogspot.ca/2014/07/july-1.html
.
Daniel Burnham, who studied cities in Europe, co-designed the 1909 Chicago Plan, a sort of "Paris on the Prairie". Burnham, whose motto was "Make no little plans", called for: lakefront improvements, a regional highway system, railway terminal improvements, new outer parks, systemic arrangement of streets and civic or cultural centres. (
https://en.wikipedia.org/wiki/Burnham_Plan_of_Chicago
)
Chicago's Museum of Science & Industry, the former Palace of Fine Arts from the World's Columbian Exposition circa 1893 courtesy
The Chicago Plan recommended using landfill to expand its lakefront, a plan which was implemented. Today, only 4 miles out of the 29 lakefront miles are not public parkland. Locals and tourists walk or cycle along the lakefront. Sailboats anchor offshore. Chicago's lakefront is one of its best features.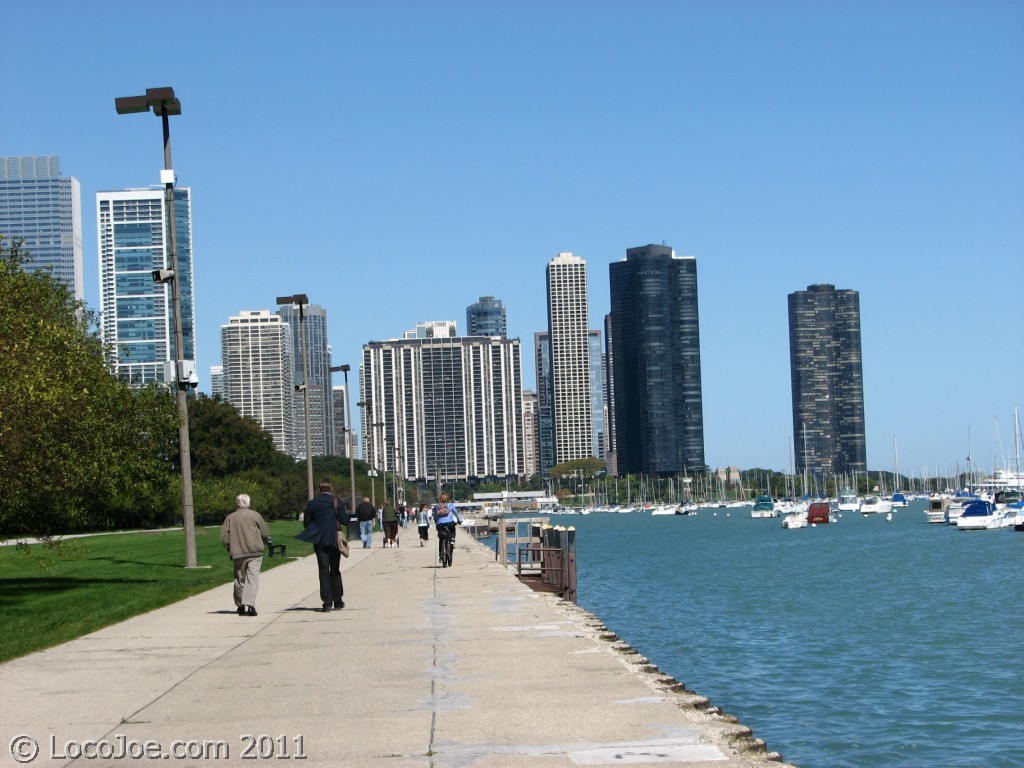 Chicago's lakefront courtesy
As for the systemic arrangement of Chicago's streets, many of the planned recommendations were followed. The city widened and extended Michigan Ave, the famous shopping boulevard. Roosevelt Road was also widened. Wacker Drive and Congress Parkway were created.
Burnham proposed a cultural centre in Grant Park, a plan that was shot down due to a Supreme Court decision not to build any further in the Park. However, Burnham's partner, Edward Bennett, designed the Buckingham Fountain in Grant Park, influenced by a similar fountain at the Palace of Versailles in France. The rococo wedding cake style fountain was the biggest in the world at the time of its construction in 1927. For more information about Grant Park, visit
http://alinefromlinda.blogspot.ca/2014/07/july-12.html
.