Here are ten famous houses in history.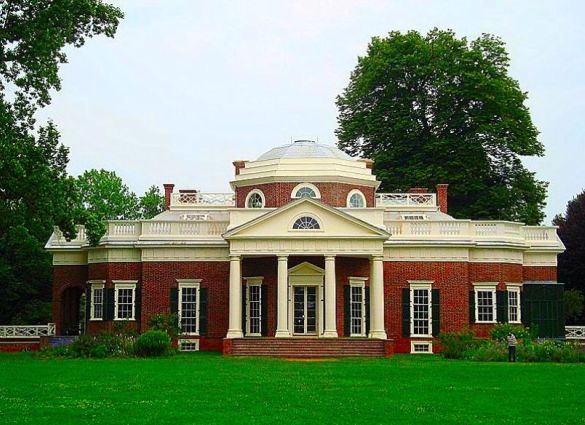 1. Monticello was Thomas Jefferson's house in Virginia courtesy www.bootsnall.com.
2. Franklin D. Roosevelt's Hyde Park estate on the Hudson River courtesy historystarproductions.com.
3. George Washington's Mount Vernon estate courtesy tripadvisor.com.
4. Andrew Jackson's The Hermitage, Nashville, Tennessee courtesy www.thehermitage.com.
5. Woodrow Wilson's house in Washington D.C. courtesy www.woodrowwilsonhouse.org.
6. John F. Kennedy's birthplace, Brookline, Massachusetts courtesy tripadvisor.com.
7. Sherwood Forest, Virginia, home of John Tyler courtesy en.wikipedia.org.
8. James Madison's home, Montpelier, Virginia courtesy blogspot.com.
9. James Buchanan's house, Wheatland, Pennsylvania courtesy padutchcountry.com.
10. Sagamore Hill, Oyster Bay, New York, home of Theodore Roosevelt courtesy en.wikipedia.org.