If you read my post "The Boston Angel" (http://alinefromlinda.blogspot.ca/2014/10/the-boston-angel.html) you'll know that a kind man helped my family and I find our way out of Boston this fall. He took us on a picturesque route along the Charles River. As the sun glistened off the blue water, the leaves along its banks bloomed in golds and scarlets. As our car followed the contour of the Charles River, my dad said that we had a Tufts ancestor who started a penny ferry along its waterways. I'm assuming that was in the 1800's. I wanted to find out more about the beautiful river.
The Charles River, named by King Charles, spans the length of 80 miles. Ironically it was at the mouth of the Charles River that the famous Boston Tea Party took place, a protest against British rule. According to the author of
Inventing the Charles River
, the waterway looked quite different 200 years ago: it was full of salt marshes and mud flats. Hardly the place someone would go for an afternoon stroll.
A watch factory in Waltham, Mass. courtesy
igem.org
.
Bostonians soon discovered that the river's water could be used to harness power for mills which sprang up along its banks. With the Industrial Revolutions came textile factories. With the invention of the train, came railway beds. As Boston grew, the Charles River served as a natural border between the city and its neighbour, Cambridge. It also served as a location for university campuses: Harvard, Boston and M.I.T. Young students would row along the Charles river. Some would even swim in the river, a welcome respite in the dog days of summer.
Twenty parks were built along the banks of the Charles between Boston and Cambridge. Bostonians would picnic there and go for long walks along the the Charles River Esplanade. Dubbed "Boston's Central Park", it was an oasis of nature inside the great metropolis.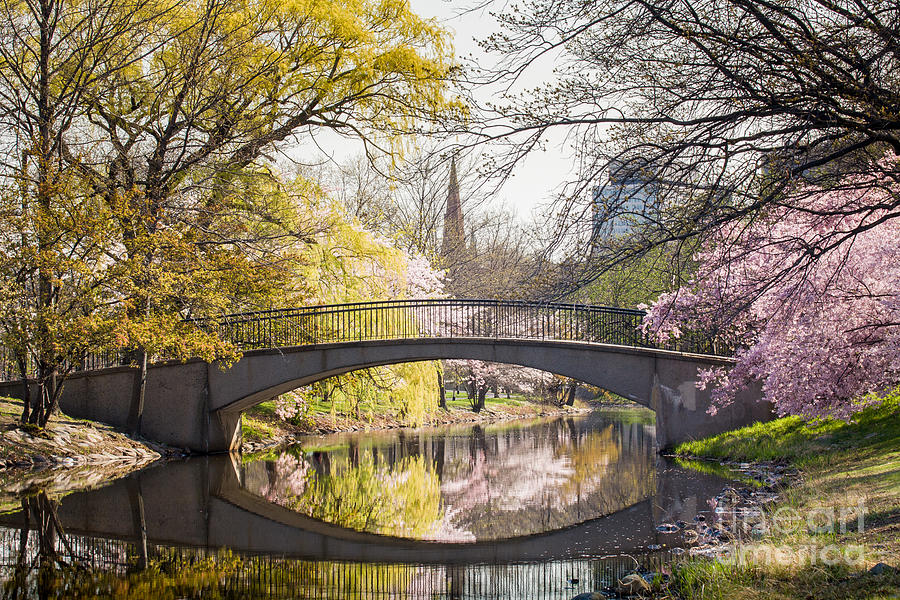 But the oasis did not last forever. Fifty years ago, the Charles River was deemed toxic. The city placed a ban on swimming in its murky depths. As recently as 1995, the water quality was given a "D". A group of environmentalists teamed up to clean up the river. Eight years ago, competitive swimmers started racing in its waters. Last year, after the river was given a "B" rating, the first official public swim was held there. Men, women and children frolicked in the water. Most were too young to remember a time when Bostonians could swim in the river. The Charles is back!