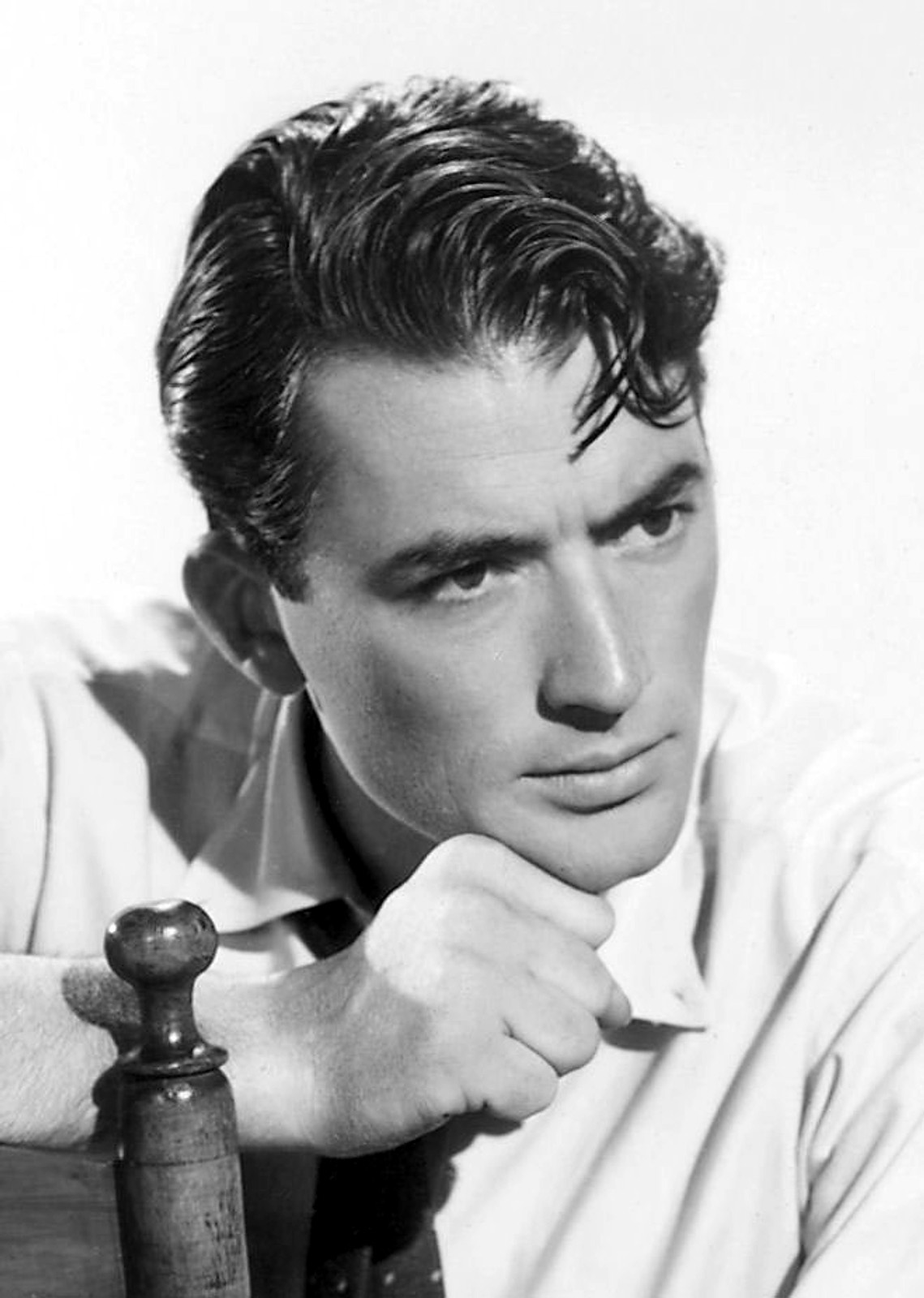 Gregory Peck courtesy www.doctormacro.com.
While Gregory Peck received five Oscar nominations and starred in many hits at the box office, he was so broke when he lived in New York City that he used to sleep on a bench in Central Park. The child of a broken home, Peck could barely afford his university tuition. And yet today he is remembered as one of the biggest stars of the silver screen.
Eldred Gregory Peck was born in 1916 in La Jolla, California toa housewife mother and pharmacist father. He was of Irish, Scottish and English ancestry and his religious background was Roman Catholic. Gregory's parents divorced when he was only 6 years old. For four years, he was raised by his grandmother, but when she passed away, he went to live with his father.
Gregory majored in English at the University of California, with the intention of going into medicine. The young student took up rowing on a crew coached by Ky Ebright, a coach who had led his crew to a gold medal at the previous two Olympics. He also joined the Little Theatre where he acted in five plays during his senior year. Gregory struggled to pay the $26 a year tuition fee and therefore had to work as a "hasher" for a sorority in exchange for meals.
After graduation, Gregory moved to New York City to study at the Neighborhood Playhouse. At times, he was so broke he slept on a bench in Central Park. He also worked at the 1939 World's Fair. Exempt from military service due to a back injury when he studied dance with Martha Graham, the actor was able to focus his energy on his acting career. Gregory's Broadway debut came in 1942.
Roman Holiday courtesy www.arts-wallpapers.com.
Peck returned to California where he made his silver screen debut in "Days of Glory" in 1944. One of his first big roles was in the movie "Spellbound", an Alfred Hitchcock film, in which he stars opposite Ingrid Bergman as a psychiatrist protecting the identity of an amnesia-afflicted man accused of murder. Next came a movie about anti-Semitism called "Gentlemen's Agreement" filmed in 1947. "Roman Holiday", my favourite, is about a reporter played by Peck who spends the day with a European princess to get a scoop on her, only to fall in love with her. "To Kill a Mockingbird" (1962), based on the novel by Harper Lee, features Peck as a lawyer fighting for a black man unjustly accused of raping a white girl. The same year, Peck starred in "Cape Fear" about a lawyer who is stalked by an ex-con played by Robert Mitchum. Usually, Peck played the role of the hero. However, in one movie, "The Boys from Brazil" (1978), he played the role of a villain, Nazi doctor Josef Mengele. Peck received five Oscar nominations and won for "To Kill a Mockingbird".
To Kill a Mockingbird courtesy wordpress.com.
Gregory Peck was married twice, first to a Swedish woman, Greta Klukkonen, for 12 years. After their divorce, he married French reporter Veronique Passani, who had interviewed him for his role in "Roman Holiday". They were married until Peck's death in 2003. He had five children in total.
GREGORY PECK'S SWEET & SOUR RIBS
3 pounds lean English cut short ribs
2 tbsp cooking fat
1 medium onion, diced
1/4 cup white vinegar
2 tbsp brown sugar
1/2 cup finely diced celery
1 cup ketchup
1/2 cup water
3 tbsp Worcestershire sauce
1 tbsp prepared mustard
2 tsp salt
Brown short ribs in fat with diced onion. Blend all other ingredients in mixing bowl and pour over ribs. Cover and bake 1 1/2 hours at 325 F to 350 F. Serves 4 to 6.