"Without enough money to feed their bodies, how in the world could money be found to feed their minds?" (Eleanor Roosevelt)
Carrier mounting steep cliff courtesy alanis.simmons.edu.
They travelled along creek beds named Hell-For-Sartin, Troublesome and Cut Shin. They travelled by pack horse or mule up steep cliffs and along muddy footpaths to the remote regions of Appalachia. They travelled through rain, snow and sleet. They logged 50 to 80 miles per week. They didn't do it for the money ($28 per month) but for the precious packages they carried to their patrons -- books.
The pack horse librarians were part of a public works program started by President Franklin Roosevelt during the Great Depression under the auspices of the Works Progress Administration (WPA). Women (and a few men) were hired to deliver books to the people who lived in the crooks and hollows of the Appalachian Mountains of Kentucky. These communities had no newspapers, telephones or radios. They had no libraries and therefore no books. Their one-room schoolhouses had damaged, out of date textbooks at best.
Expectant mom receiving book from pack horse librarian courtesy alanis.simmons.edu.
The Appalachian people greeted these pack horse librarians with welcome arms. Although they had little money to give them, they would offer them an apple pie or a bag of vegetables to show their appreciation. Books that were in demand were : travel, adventure, religion, detective and romance. Picture books were not only appreciated by the children but also their illiterate parents in many cases. Magazines were also popular including Women's Home Companion and Popular Mechanics. Patrons were searching for material which would make their everyday lives easier.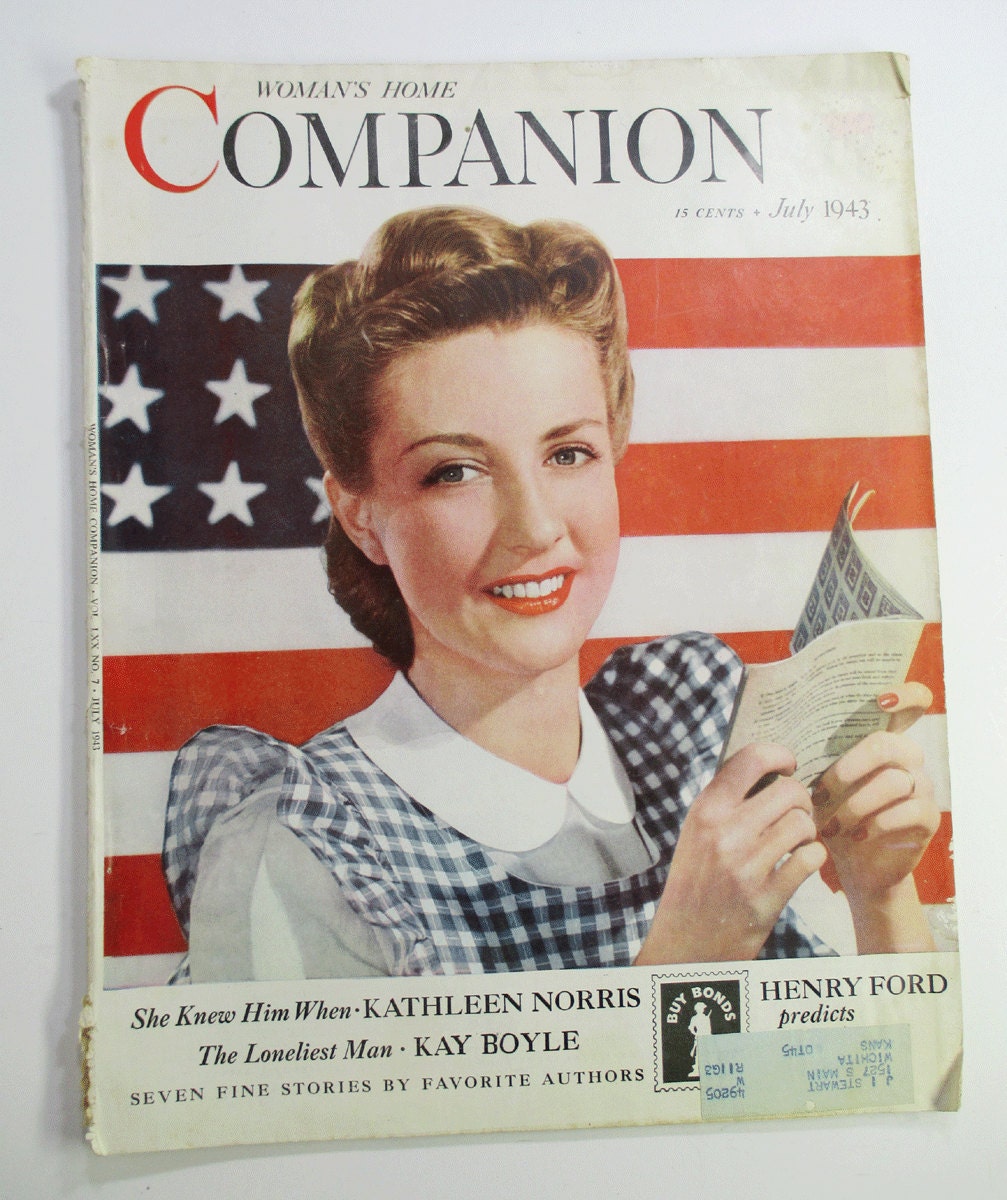 Women's Home Companion circa 1943 courtesy www.etsy.com.
Reading was becoming an epidemic in the hills of Appalachia. Some parents said that their children would rather read than do chores. One father complained about having to buy more lamp oil so that his child could read at night. But the overall consensus was that the program was a success. In fact, the demand for books outweighed the supply. One community had only 800 books for 5000 to 10000 patrons. Some librarians found a solution by compiling scrapbooks of magazine and newspaper clippings, anecdotes and local recipes.
Lady enjoys book delivered by pack horse librarians circa 1930's courtesy alanis.simmons.edu.
Lena Nofcier, the chairwoman of the Library Service of Kentucky PTA stepped in with another solution: she sought the help of the boy scouts, Sunday School classes and private clubs to collect book donations. Her plan succeeded; at its peek the program had 30 libraries and helped 100,000 Kentucky residents.
Carriers on horses circa 1938 courtesy alanis.simmons.edu.
Sadly, the pack horse librarians were given their pink slips in 1943 when the program was cut. The Appalachians would not see books again until the bookmobiles arrived in the late 1950's.
Sources: www.appalachianhistory.net
www.josephinesjournal.com
Note: For more information on the Pack Horse Librarians, read Down Cut Shin Creek (Kathi Appelt, Jeanne Cannella Schmitzer) or the picture book That Book Woman (Heather Henson).