Photo courtesy usbackroads.blogspot.ca.
Last month, southern Arizona was blanketed with snow, the first time in 50 years. In backyards, dogs frolicked in the snow. On the icy highways, cars spun out. In the desert, Joshua trees sank under the weight of the ice and snow and green cacti were half covered in the white stuff. On the golf course, golfers paused. One minute the sun shone over the golf course, but the next minute cold drizzle pounded the course quickly followed by sleet and then snow. All told they had at least two inches -- not much for the average Canadian, but monumental for an Arizonan.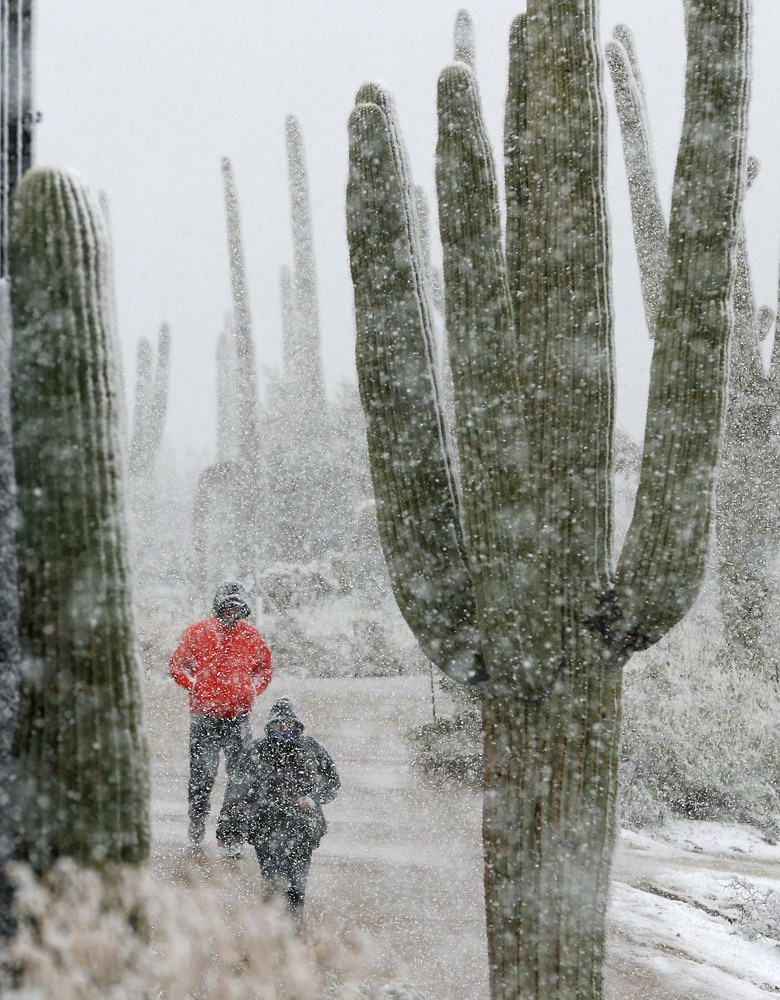 Photo courtesy www.huffingtonpost.com.