Today we visited Animal Kingdom, inspired by Walt Disney's love of animals. Growing up on a farm, he used to sit under a large tree and sketch animals. It's no wonder that most of his characters were animals. Here are ten fun facts about the Animal Kingdom, which opened on Earth Day 1998.
1. The Animal Kingdom covers an area of over 500 acres.
2. It contains over 1000 animals which represent 250 different species.
3. More than 2000 pounds of vegetation and browse are fed to the animals each day. They also eat 40,000 worms and 80,000 crickets per day.
4. The black rhino calf born at the Animal Kingdom is one of only 250 in the world.
5. Four million trees plants, shrubs, vines, epiphytes and grasses from every continent except Antarctica are planted at Animal Kingdom.
6. Animal Kingdom contains 1 million square feet of rock work which is two times the volume of rock work in Mount Rushmore.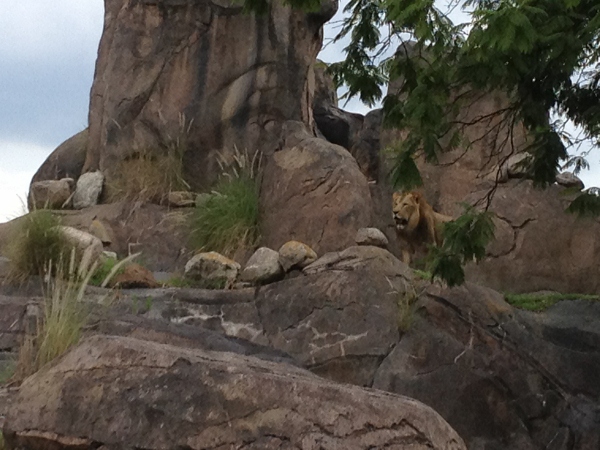 7. The Tree of Life at the centre of Animal Kingdom is an artificial tree which stands 145 feet tall and spans 160 feet wide.
8. Discovery River contains 27 million gallons of water.
9. The first birth at Animal Kingdom was a kudu, a large African antelope.
10. Sixty dump trucks per day for two years brought in 4.4 million cubic yards of dirt to build Animal Kingdom.
Source: AllEars.net.