Alberta Badlands courtesy www.canadiannaturephotographer.com
The Dakota Indians called them "mako sika", literally land bad. The French-Canadian fur trappers called them "terres mauvais a traverser" (land bad to cross). The fur trappers remarked that the rock was "butter slick" in wet conditions and blistering hot in dry conditions, making it difficult to travel over. The badlands of North America is a dry terrain of largely unvegetated gullies and hills formed by the erosion of soft shale and hard sandstone. These lands often endure summer thunderstorms with flash floods.
Joseph Tyrrell courtesy www.tyrrellmuseum.com.
A big section of badlands stretches along the Red Deer River in Alberta. During the Cretaceous Period when the dinosaurs lived, the area had a continuous rainfall to support a deciduous forest and warm enough temperatures to keep winter frost away. Today, of course, it is much like a desert. Because of its sparse vegetation, the badlands is a good place to look for dinosaur bones. Thirty five species have been found there in the past several decades. The first discovery of dinosaur bones was in 1884 by Joseph Tyrrell. The dinosaur he found was later named the Albertosaurus. A dig was held on the banks of Saskatchewan's Frenchman River in 1994 resulting in the discovery of a Tyrannosaurus Rex, also exhibited at the Tyrrell Museum. A 2012 dig near Drumheller resulted in the discovery of a triceratops, now housed in the Tyrrell Museum.
Site where T-Rex was found in 1994 courtesy www.cbc.ca.
While the Badlands may have been difficult for the fur trappers to travel through, they are interesting for tourists to visit. Take a drive through the Badlands. The rock formations are beautiful. While you won't see a dinosaur, you may see a bison grazing on the grasslands or a bighorn sheep atop a hoodoo. The Badlands might not be so bad after all.
Bison courtesy wordpress.com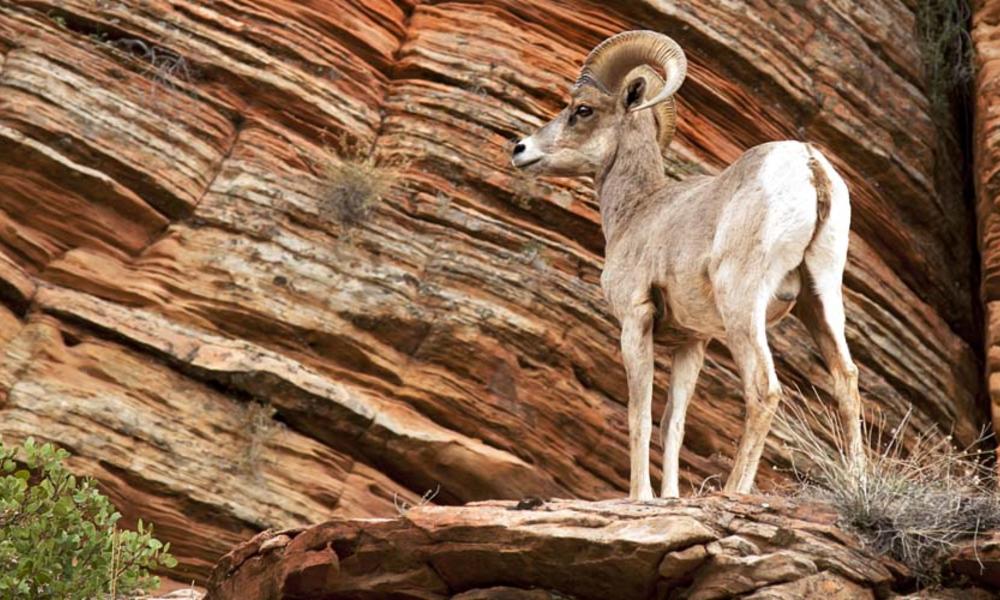 Bighorn sheep courtesy worldwildlife.org