Poets are inspired to write about social issues every day. Here are some powerful poems about issues which have touched people over the last two hundred years.
1. John Greenleaf's Whittier's
The Barefoot Boy
gives us a glimpse of child labour in America in the 1800's (
http://www.poetryfoundation.org/poem/174752
).
2. Charles Dickens'
The Hymn of the Wiltshire Labourers
talks about child labour in Britain in the 1800's (
http://allpoetry.com/The-Hymn-Of-The-Wiltshire-Laborers
).
3.
The Ghosts of the Black Donnellys
, refers to the Donnelly family who terrorized the town of Lucan, Ontario for 30 years and, when local justice failed, were murdered by a vigilante group (
http://www.donnellys.com/Ghosts.html
).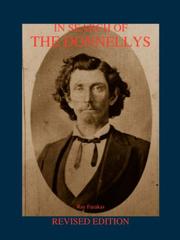 3. Charlotte Anna Perkins Gilman's
The Anti-Suffragists
proves that not all women were for the vote back in the early 1900's (
http://www.poetryfoundation.org/poem/182752
).
4.
Dustbowl Days
, by Nicole S. Porter, describes the suffering of the Okies during the Great Depression (
http://www.fmschools.org/webpages/pwebsites/index.cfm?subpage=19850
). Hence, the term "dust bowl poetry".
5.
Requiem to a Fourteen Year Old
, composed by Pierre Berton, features a young Steven Truscott, jailed for a murder he did not commit and sentenced to be hanged (
http://viewfrominhere.blogspot.ca/2004/10/requiem-for-fourteen-year-old.html
).
6.
Farewell Saigon Bride
, by Joan Baez, addresses the issue of American soldiers' relationships with Vietnamese women during the Vietnam War, most of which ended with the Fall of Saigon (
http://www.metrolyrics.com/saigon-bride-lyrics-joan-baez.html
).