"Jean Beliveau in Quebec is like Joe DiMaggio or Mickey Mantle in the United States. When Jean Beliveau walks down the street in Quebec, the women smile, the men shake his hand and the little boys follow him." (New York journalist Leonard Shecter)
Three year old Jean Beliveau wished for a pair of skates for Christmas. And that's exactly what he found under the tree on Christmas Eve. Those skates would lead him to 10 Stanley Cups, an Art Ross Trophy, a Conn Smythe Trophy, two Hart Memorial Trophies and a place in the Hockey Hall of Fame.
Jean Beliveau's family history is the history of many French Canadians. He was born in 1931 in Trois Rivieres, Quebec, the first of eight children. His parents, Roman Catholics, believed in family values, strict religious observance and hard work. Moving to Victoriaville at age 6, Jean used to play shinny on his family's backyard rink, like so many Quebecois children did. At the age of 12, he played his first formal hockey. Jean grew up with the Montreal Canadiens, listening to NHL broadcasts on the family radio.
While he was a Montreal fan, his loyalty remained with Quebec City, where he signed with the Citadelles and later the Aces, despite the recruiting tactics of the Canadiens. By his mid teens, Beliveau was a 6 foot 3 and 200 pounds, a gentle giant. Despite his size, he skated with long, fluid strides. Soon he was pulling in twice the salary of the average NHL player.
The Montreal Canadiens invited him to play in 1950, and he agreed for a short stint. However, his loyalty kept drawing him back to Quebec. Finally, in order to sign him, the Canadiens bought the whole Quebec league. Now he was one of their players and his contract dictated that he had to play for Montreal. Nicknamed "Le Gros Bill" after a French Canadian folkhero, he quickly became one of the strongest players on the team. While Maurice "Rocket" Richard was known for his fiery temper, Jean Beliveau became known for his grace and poise. A natural leader, he wore the 'C' on his bleu, blanc et rouge jersey for 10 years, a Canadiens record.
Beliveau drank champagne from the Stanley Cup ten times during his 20 seasons with the Canadiens. A favourite with the fans, he took pride in answering every piece of fan mail himself, at least until health problems prevented him from doing so in 2012. He remembered his father's words "Loyalty is another form of responsiblity."
Beliveau's loyalty showed both on and off the ice. He and his wife were married for 61 years. After his daughter Helene's husband, a Montreal police officer, committed suicide, Beliveau declined the Prime Minister's offer to be governor general to spend time with Helene and her two young children.
Jean Beliveau passed away yesterday, surrounded by his family. The legend lives on.
For more information, please see the news clip here:
http://www.sportsnet.ca/hockey/nhl/beliveau-obituary/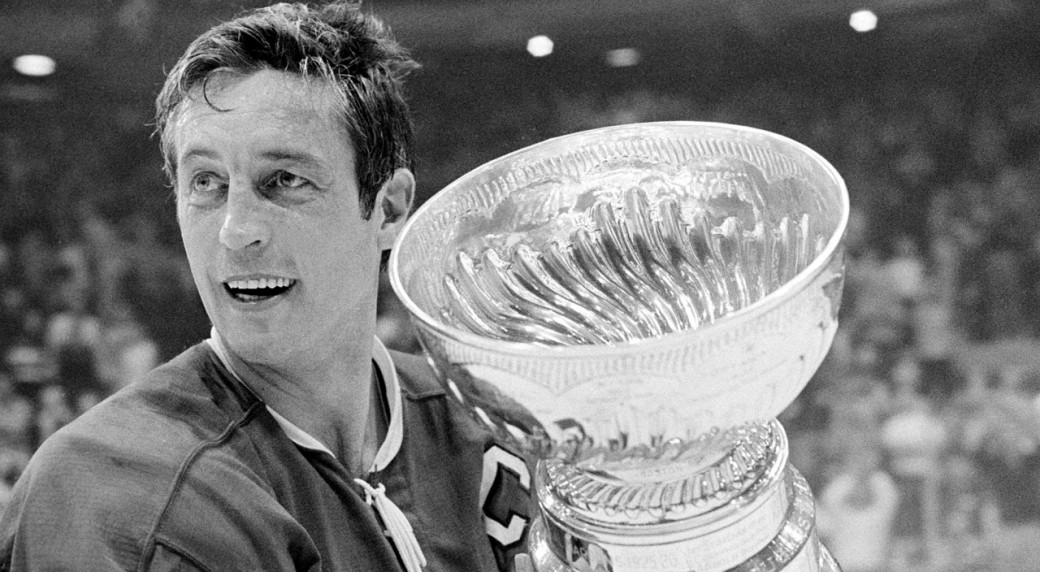 www.sportsnet.ca