Ancient Rome was a supercity that held many modern day amenities. Here are ten of them.
1. Rome had the first apartment buildings which were up to 5 stories high and totalled 50,000. In fact apartments outnumbered houses twenty to one.
2. The Trojan Market had nothing to do with the famous horse but instead was civilization's first shopping mall. It was 4 stories high and included 150 shops and offices.
3. You might think Monte Testaccio was where the first downhill skiers practised. However, it was the first landfill site, measuring 115 feet high and holding up to 50 million pieces of trash.
4. Running water was available for those who could afford it; water users were billed for their pipe size and usage. Rome had a series of aqueducts through which ran 200 million gallons of water per day.
5. Rome had the first public welfare system which dispensed free grain to 300,000 families per year.
6. Rome offered a postal service, a daily newspaper, street cleaners, traffic wardens, firemen and funeral directors. The deceased were buried outside the city walls.
7. The hypocaust was the world's first central heating system which funnelled warm gas and air below the floorboards.
8. The Pantheon, not the Parthenon in Greece, was the largest domed building for over 18 centuries.
9. By 1 AD Rome had 1 million people, making it the largest city. It was not surpassed for 1800 years when London took over.
10. The Circus Maximus was not an ancient version of Cirque du Soleil, but rather a giant sports arena which boasted 5 times the capacity of Yankee Stadium.
Source: www.history.com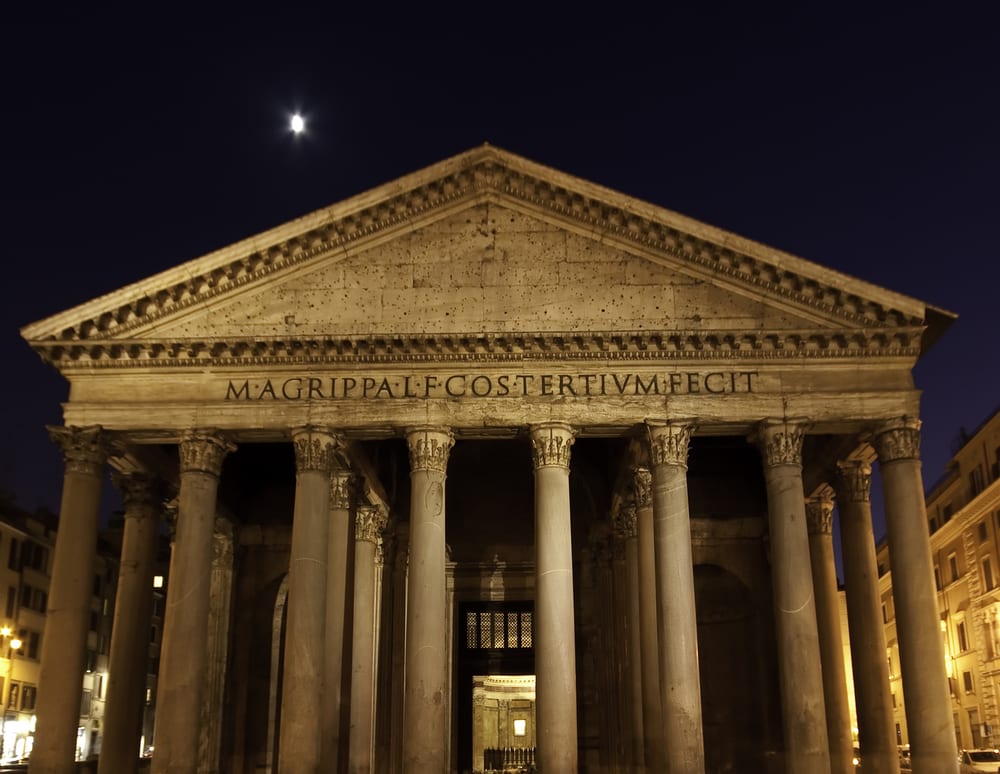 Pantheon courtesy www.walksofitaly.com.