The Silver Birch Award debuted in 1994 under the umbrella of the Ontario Library Association. Honouring books geared to Grades 3 to 6, this award recognized both Fiction and Non-Fiction books. Registered classes and/or groups read at least five books from an Official Selections List. They cast their votes in the Spring. The first winner was Daniel's Story, written by Carol Matas. Here are some of the titles that stand out for me:
1995
Polar: The Titanic Bear
(Daisy corning Stone Spedden)
The true story of a Steiff bear that, along with his owner, a 7 year old boy, survived the sinking of the Titanic.
2000
The Secret of Gabi's Dresser
(Kathy Kacer)
When the Nazis conducted house searches for Jewish children in Eastern Europe during WWII, Gabi hid in a dresser in her dining room. The only piece of furniture that survived the war, it now sits in her daughter Kathy Kacer's Toronto home.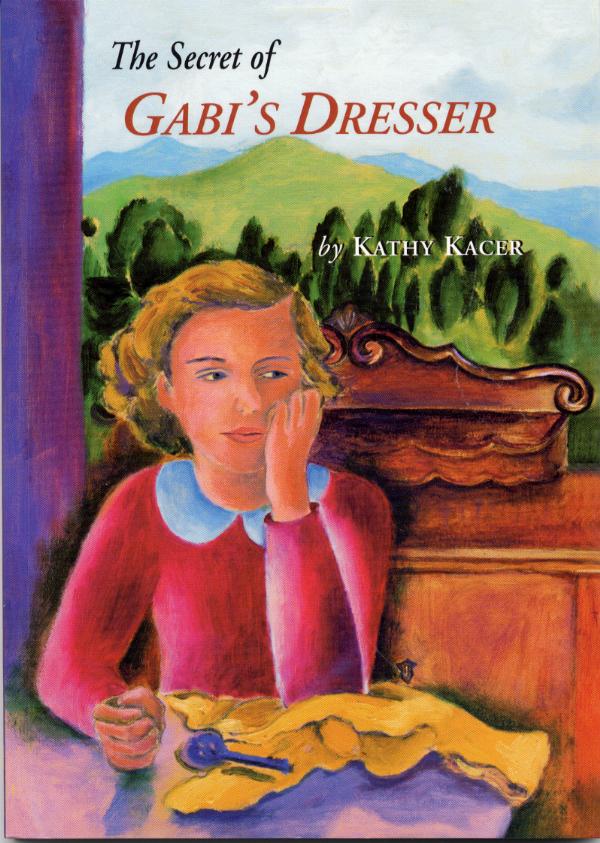 2003
Hana's Suitcase
(Karen Levine)
Holocaust education centre operator Fumiko Ishioka received an empty suitcase from Auschwitz. Children visiting the centre asked her about the owner, whose name was written on the suitcase. A year of research revealed that Hana Brady, born in Czechoslovakia in 1931, was deported along with many other Jews in her town, to Auschwitz during WWII.
2008
The Secret of Grim Hill
(Linda De Meulemeester)
Cat Peters wins a soccer match and accepts the prize of going to a private school. However, inside the halls of the old school, a mystery waits to be revealed about what happened to the last soccer team that attended the school and then disappeared.
2010
At the Edge: Daring Acts in Desperate Times
(Larry Verstraete)
Over twenty stroies about ordinary people who show extraordinary courage during the Halifax Explosion, the Tianamen Square protests, 9/11, Hurricane Katrina, etc.
2012
Undergrounders
(David Skuy)
Twelve year old Jonathon's mom dies and his landlord kicks him out. Facing life on the streets, he finds a group of kids living underground who steal to survive. Jonathon steals hockey gear, suits up and is welcomed by his new "family", a hockey team. How does he keep his homelessness a secret?
2013
Making Bombs for Hitler
(Marsha Skrypuch)
Lida is kidnapped by the Nazis during WWII and forced to work as an Ostarbeiter in a German munitions factory making bombs.
2014
One Step at a Time: A Vietnamese Child Finds Her Way
(Marsha Skrypuch)
Brought up in a Vietnamese orphanage, Tuyet is rescued during the last airlift out of Saigon. Adopted by a Canadian family, she now faces surgery to correct her leg, crippled by polio.
For more information, visit
http://www.bookcentre.ca/awards/silver_birch_award
.