Olympic poster courtesy allpostersimages.com.
Two hundred and fifty eight athletes from 16 nations, lugging skates, skis and hockey sticks, marched through the streets of Chamonix in a ragtag parade to mark the opening of the First Winter Olympics in 1924. Chamonix, France located at the foot of the French Alps, is located 60 miles outside of Grenoble. There would be three venues: an Olympic stadium, a ski jump and a mountain (Mont Blanc). Six sports would be represented; 16 events would be contested.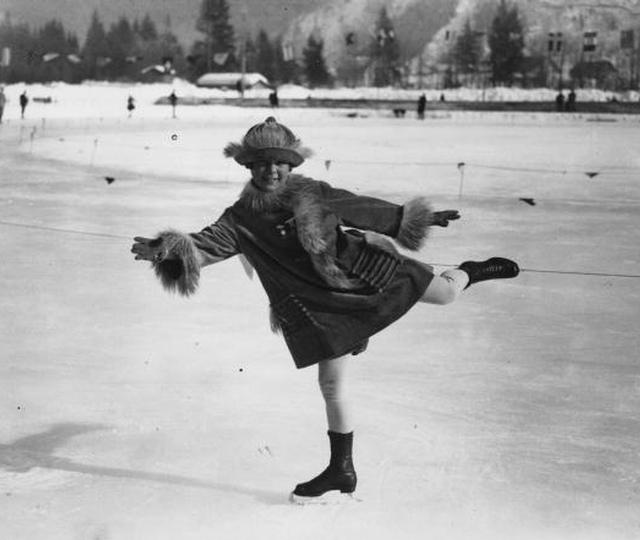 Sonja Henie courtesy media.olympics.com.
An 11 year old figure skater named Sonja Henie competed at her first Olympics. While she did not medal, spectators and judges could see her promise. Fellow figure skater Gillis Gofstrom from Sweden won gold in the men's event. The Canadian hockey team won four games including the gold winning match. The first gold medal to be given out was awarded to Charles Jewtraw of the United States for the 500 m speed skating event. The last bronze medal was awarded to Thorleif Haug in 1974, after it was discovered that the original third place winner's score was erroneous. The curling medals would also be awarded after the games ended, once it officially became an Olympic sport.
Canada's hockey team courtesy smashinglive.com.
One sport that I did not recognize was also contested at Chamonix: alpinism. Today we know it as mountain climbing. A 1922 expedition that had unsuccessfully attempted to climb Mount Everest three times, in which seven sherpas lost their lives, was given the gold medal.
Alpinists who won the gold medal courtesy america.aljazeera.com.
After 11 days, the medals were tallied. Norway finished first followed by Finland in second and Austria in third. France did not win any gold medals in Chamonix. The athletes packed up their skates, skis and hockey sticks and headed home. The games were successful enough, however, to lead the Olympic committee to announce that they would hold Winter Olympics every four years.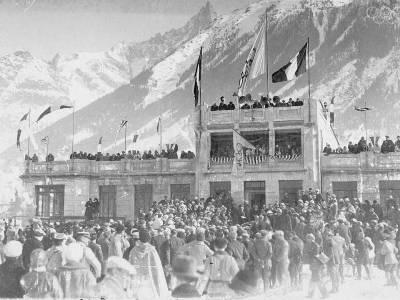 Chamonix Olympics opening cermonies courtesy en.paperblog.com.