In 1682, William Penn and his fellow Quakers started a settlement in Pennsylvania called Philadelphia, meaning The City of Brotherly Love.
The Liberty Bell courtesy upload.wikipedia.org.
The American government considered Philadelphia big enough by 1790 to make it the capital. George Washington lived there during his presidency. However, by 1800, the District of Columbia was created and Washington became the capital. By 1810, Philadelphia's population reached 250,000.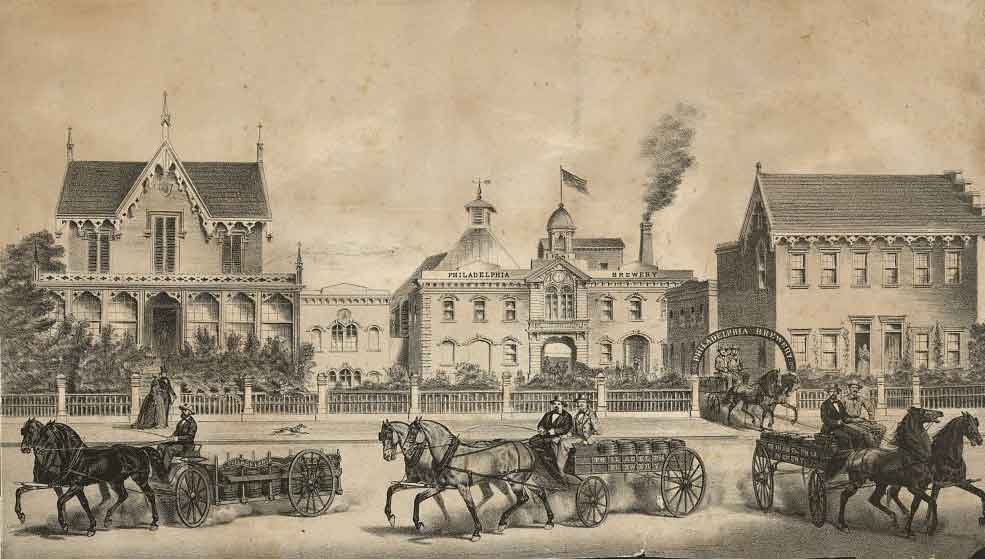 Early image courtesy www.historycentral.com.
During the Civil War, Philadelphia, being home to the textile industry which was so closely linked to the cotton growing industry, had many Southern sympathizers. However, as the war progressed more and more Philadelphians joined ranks with the North. The city's most celebrated war hero was General Meade, who commanded the Army of the Potomac and found success at the Battle of Gettysburg.
General Meade courtesy upload.wikimedia.org.
By 1875, the former capital had 800,000 people. Now not only specializing in textiles, Philadelphia was also a railroad town, employing some 10,000 workers from the South.
Abandonned track courtesy flickr.com.
By the turn of the last century, European immigrants filled Philadelphia along with Blacks from the Deep South and Puerto Ricans from the Caribbean. Germans also flocked to the area, forming Germantown.
Abandonned Germantown Church courtesy www.newsworks.com.
The Second World War saw many Philadelphians go abroad. Judy Garland entertained the troops in 1944 at a local navy yard.
Philadelphia's population peaked at over 2 million in 1950. But its prosperity could not last forever. With the growth of highways came the demise of railroads, one of Philadelphia's main industries, and the growth of the suburbs, where many Philadelphians started to move.
Levittown, Pennsylvania, an early Philadelphia suburb courtesy en.wikipedia.org.
Gang and mafia warfare peaked at the same time, driving more people out of the city. A riot erupted in 1964, straining race relations even further in The City of Brotherly Love.
Philadelphia Riot 1964 courtesy northerncity.library.temple.edu.
Today, the city's textile industry, which used to employ tens of thousands, employs about 2000. Some say that "manufacturing is dead in Philadelphia". With the loss of jobs, comes the foreclosure on homes. Many sit abandonned.
Abandonned house courtesy apartmenttherapy.com.
Currently, Philadelphia's population sits at just over 1.5 million and growing. Can the city re-invent itself?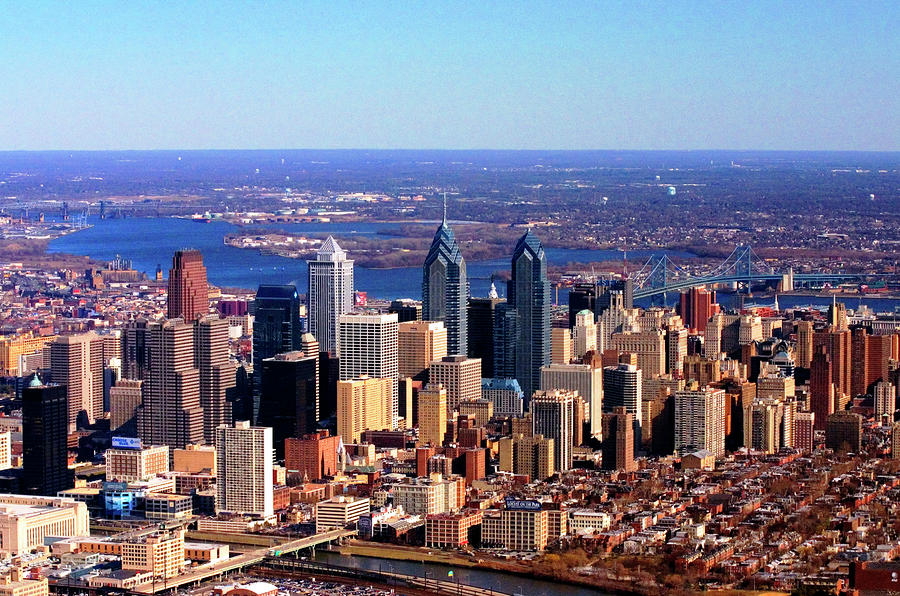 Philadelphia's skyline today courtesy images.fineartamerica.com.