"I would unite with anybody to do right and nobody to do wrong."
(Frederick Douglass)
Frederick Augustus Washington Bailey was born in a log cabin in rural Maryland in 1818. His father was no longer in the picture and his mother left him for long periods with his grandmother while she went off to work. At the age of 6, Frederick moved to the Wye House Plantation where he worked for a slave owner. His mother passed away only two years later around the same time as the slave owner.
Frederick came into the possession of Thomas Auld whose wife sent him to live with her sister in law, Sophia Auld in Baltimore. Sophia saw promise in Frederick. She taught the young black boy the alphabet; she taught him how to read, even though it was illegal to do so. Sophia's wife, Hugh Auld, discovered what she was doing and warned her that if a slave learned how to read, he wouldn't want to be a slave anymore. The statement, which was decidedly "antislavery" to Frederick, stuck with him for life. He was more determined than ever to continue reading and to break the chains of slavery.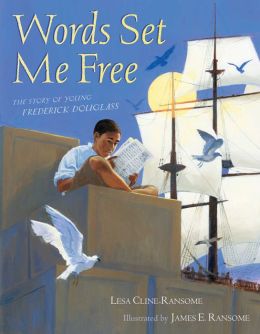 barnesandnoble.com