A purse was originally a term reserved for a small bag holding coins while a handbag was reserved for a bag holding larger accessories. The handbag did not become popular until the Industrial Revolution when some women entered the workforce. It was also in the 1800's that rail travel became popular and many train passengers needed a bag to carry their belongings. While handbags were originally manufactured by dressmakers, after the Industrial Revolution, it was the luggage makers, like Louis Vuitton, that took over their production.
An early model was the Chatelaine, a small bag that was attached to the waist belt on a woman's dress.
Dorothy bags came with matching robes and muffs and one could attach opera glasses and folding fans to them.
Boulevard bags were designed for the working woman.
After the discovery of King Tut's tomb in 1923, Egyptomania took over and handbags were covered with exotic designs.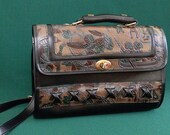 By the 1930's, the Art Deco phase started.
The hobo handbag, which resembled a hobo's bindle sack that he carried on a stick, was also popular in the 1930's.
Shoulder bags took centre stage in the 1940's, where in Britain, women even carried gas masks inside.
The 1950's saw the advent of tiny bags the size of Cinderella's missing slipper that matched a woman's dress.
Large satchels with strings and straps appeared in the 1960's and 1970's.
By the 1980's, fitness conscious woman carried gym bags. The black nylon knapsack became popular as well.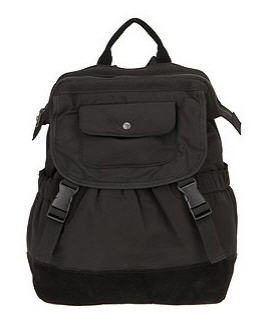 Designer bags ruled in the 1990's.
By 2000, handbagheaven.com was in business.