"A library is the best possible gift to a community for it gives people a chance to improve themselves." (Andrew Carnegie)
The United States had 1689 of these buildings while Canada had 125. They were known for their turrets, columns and arches, "the architecture of American literacy".
Andrew Carnegie, an immigrant from Scotland to the United States, had been denied access to a Pittsburgh library was he was a boy (
http://alinefromlinda.blogspot.ca/2014/06/andrew-carnegies-letter-to-editor.html
). After accumulating his wealth in the steel industry, he vowed to use it to educate those less fortunate. Between 1893 and 1919, Andrew Carnegie donated $1.3 billion to finance the building of libraries dotting the American landscape. Carnegie's legacy reached every state in the contiguous United States except Delaware and Rhode Island. The majority, however, sat in what is now the Rust Belt (Indiana had the most at 165) and California.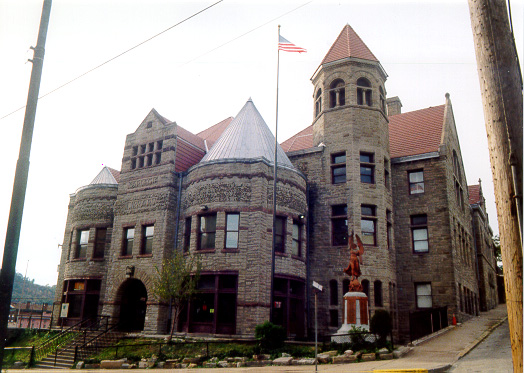 Many Carnegie libraries are known for their architecture. While architects and librarians argued over the design of the buildings, Carnegie sided with the latter. "Architecture was to be avoided. Architecture was what was going to make the library expensive." Like a true Scotsman, Carnegie wanted to preserve costs.
Carnegie's secretary, James Bertram, sent a pamphlet to communities planning the construction of a Carnegie library titled "Notes on the Construction of Library Buildings". The pamphlet contained a crude design for six different templates; built into every design was a community centre or auditorium. Ironically, the growth of each library's book collection crowded out its community centre.
Today, libraries are once again oriented around services to the community. Close to 800 Carnegie libraries are still in use while 350 have been re-purposed as offices and cultural centres. Sadly, 275 have been razed or destroyed. Some, as in the case of the Cambridge Library in Southern Ontario, sit vacant, their massive columns standing testament to the Architecture of American Literacy.